I didn't know what I was getting into when I bought my first ever Balenciaga. Aptly, it was the First ;P in fuschia no less. I fell deeply in love and there has been no turning back since.
Anyway, I was glad I gave it a second chance. Many of you may still remember my encounter with the
Giant Balenciaga City
with the super heavy hardware. I thought that was the end of it, but how could I resist such a cute colour as fuschia? LOL.
So ... I bought it. And I've been loving it ever since. I tote it almost every single weekend. The size is perfect n the weight, not overwhelming.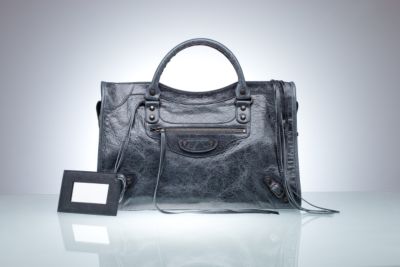 When the Balenciaga City came along, I just thought I needed a work bag. Being the practical person that I am, I thought Anthracite was a lovely colour for everyday esp WORK days, plus the size was just rite! And it wasn't too heavy. And the price was a steal for a full leather bag ... you get my drift.
So, here I am today, on my way to get my 3rd B baby: the Part Time in Sahara.
My family is growing.
*Photos courtesy of Balenciaga.com
----------------
Now playing:
Ra. D - Jesus Loves me (Groovy RMX) (feat. 조수아, Hena)
via
FoxyTunes